My Little Sister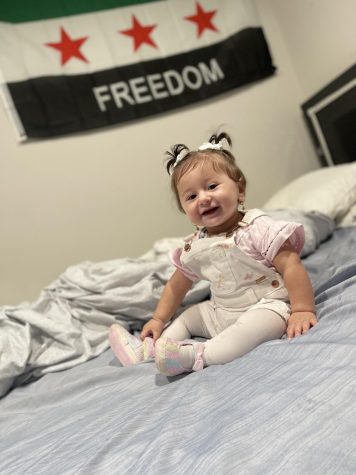 I want to share a story about how much I love my little sister Zaina. She is only 9 months old, but she has already captured my heart in a way I never thought was possible.
From the moment I first saw Zaina in the hospital, I knew that she was going to be a special addition to our family. Her tiny fingers and toes, chubby cheeks, and bright eyes all made me fall in love with her instantly.
As Zaina has grown and started to explore the world around her, I've been amazed by her curious nature and infectious laughter. Every time she smiles at me or reaches out for my hand; my heart swells with love and pride.
One of my favorite things to do with Zaina is to read to her. Even though she is still too young to understand the words, I love watching her eyes light up as I turn the pages and make silly voices. It is a simple joy that brings us both so much happiness.
Of course, there are times when taking care of a baby can be challenging. Late night feedings, dirty diapers, and fussy moments are all a part of the package. But even during those tough moments, I know that Zaina is worth it. She has brought so much love and joy into our family, and I feel lucky to be able to watch her grow and learn every day.
In the end, my love for my little sister Zaina is more than just a familial bond. It is a deep and everlasting connection that will last a lifetime. I cannot wait to see all the wonderful things she will accomplish as she grows up, and I will always be there to support and love her every step of the way.