Saving Our Sons!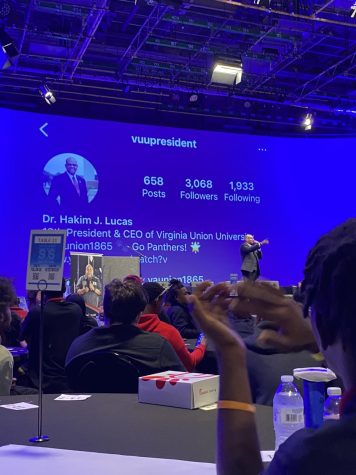 With the rising trend of gun violence, Operation Save Our Sons took action.
On November 4th, 2022, 15 Westside High male students out of 200 males went on a field trip to the WJCT Radio Station for a OSOS Summit, with schools ranging from KIPP, Ribault High, Frank H. Peterson Academy, and so on.
Including interactive events and prayers, these young men were welcomed with open arms by Bishop Guns of St. Paul Church, Dr. Hakim J. Lucas, CEO of Virginia Union, and  Governor Candidate Charlie Crist.
With one primary goal in hand, these men were encouraged greatly to put down the weapons, and put a end to gun violence.
Jacksonville, Fl has been in a constant increase of gun violence with 50 homicidal cases within 4 months.
"He inspired me a lot to do better," a Frank H. Student stated.
To close out such an inspiring event, Dr. Hakim J. Lucas granted every young man a $2,ooo scholarship to Virginia Union University!
Afterwards, he urged all of the young men to call their parents to receive the good news. As he spoke to each parent, he encouraged the youthful group of men to obey their guardians and to live a life by "hope and faith".